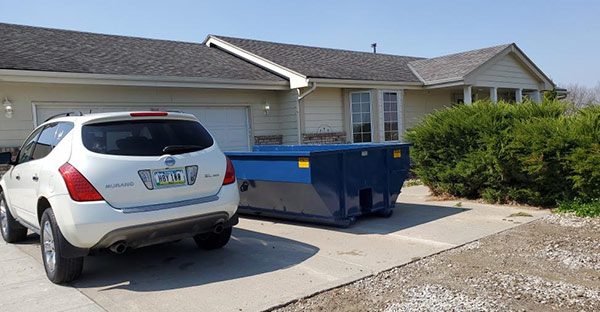 There's no need to be home for the delivery of one of our yard containers.
Additional fees may apply for deliveries further than a 20-mile radius from Malvern.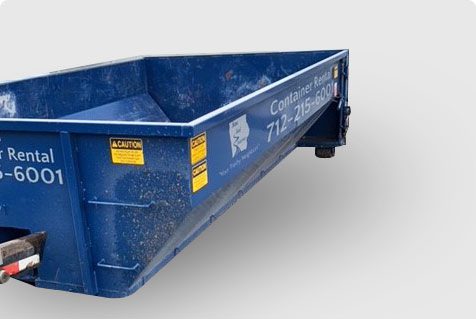 We are a family run business and treat our customers like neighbors... because we are your neighbors. We provide roll-off container services to residential customers and small construction contractors.
If you are looking for a 10 to 20-yard container, call us.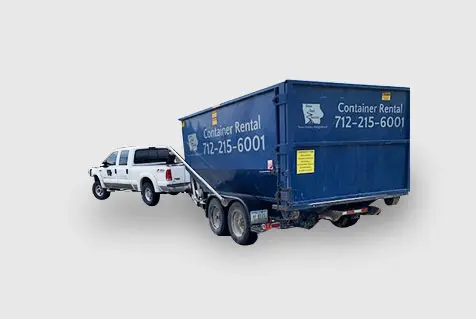 No more trying to fit a huge container on the street or blocking your parking space. Our 10 and 20-yard dumpsters fit easily on your property.
Say goodbye to those huge trucks trying to maneuver into the backyard. Our containers are pulled by standard-size 3/4 and 1-ton pick-up trucks.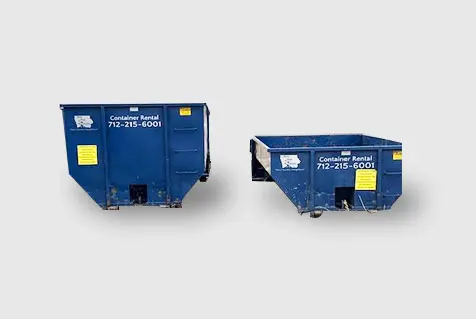 We take pride in our community and respect our small-town life. We run our business with that in mind.
Reliable drop-off and pick-up times.
Convenient online reservation systems.
No need to be home when we drop off or pick up our easy-to-sign online contract.
We can put our dumpsters easily in your driveway. We always clean up around the dumpster when we pick it up.
Flexible date ranges- additional daily rates apply over 5 days.
Call us at (712) 215-6001.
Our Service Areas Include:
We service within 20 miles of Hastings, Iowa, without additional fees.
We serve all counties in Iowa, Nebraska, and Missouri within 100 miles of Hastings, Iowa. (Additional fees apply over 20 miles)
Additional Charges and Fees
A valid credit card on file or a refundable deposit is required to secure overage fees at the time of delivery or during online booking.
Unfortunately, some items are not permitted in landfill. Loading unauthorized waste into the container will cause a surcharge based on the category.
See a list of items NOT allowed in the containers below:
In addition to these items, other surcharges may occur depending on the situation. Become familiar with the dos and don'ts to avoid additional charges and the possible return of the item to your property.
Forbidden Items
- These Will Be Returned
Fill Out & Submit the Contact Form Below.